here i am all drugged up and happily appendix free. ok I don't look happy but I am. really. ok maybe not, but I was a lot worse off 12 hours earlier.
what was holding my guts in for a few days was tape.
the light through a beer I had after a hard morning of looking at apartments.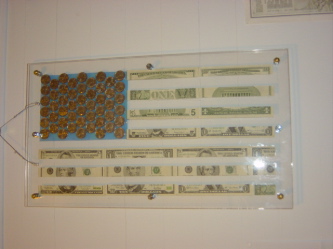 "the new new new economy" i.e. the same old economy.
my first public display of art.
people seemed impressed, and not just friends of mine. i was happy.
the stuff one sees when looking for apartments.